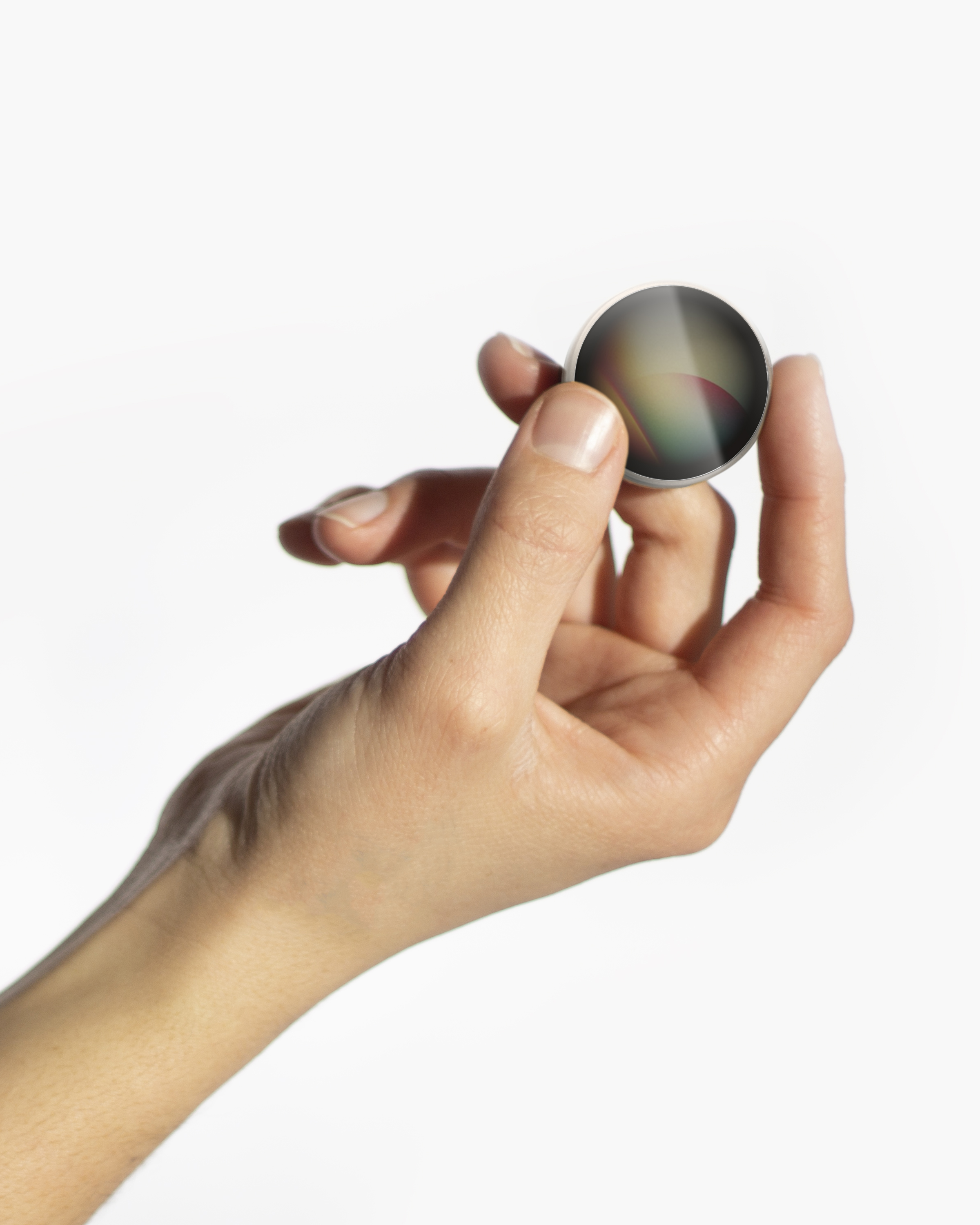 Each disk represents it's own digital workspace.

Inspired by the act of working and playing at the same desk, Mise explores the idea of connecting digital work spaces to physical artifacts in order to create a more enjoyable, efficient workflow.

Every project requires different documents, different folders, different computer settings, and different programs. By linking each unique combination of tools and documents to a physical token, Mise makes it clear and easy to transition from one project to another.
prototype
Levitas
furniture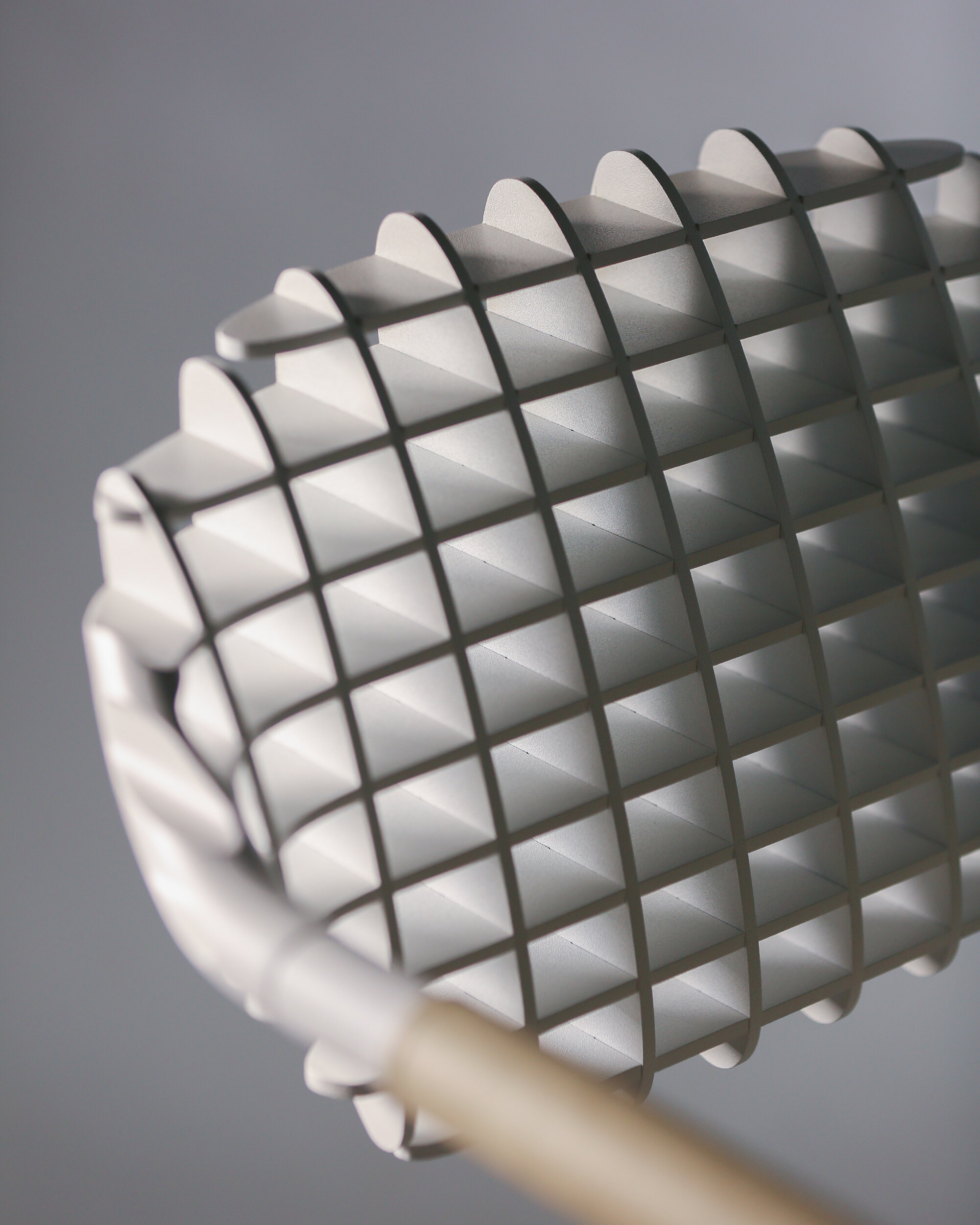 A cantilevered chair designed for springing into action. Made from highly flexible yet extremely strong high-carbon steel tubing, the frame of the Levitas Chair flexes and bounces under the sitter. This flexure contrasts the rigidity of the backrest, a waterjet and cnc milled aluminum lattice.

By combining the typology of a cantilevered chair with advanced materials and technologies, the chair caters to the stability of a traditional side chair while introducing a sense of physical levity and optical lightness that is missing from traditional chairs of its kind.

Carrier Int.
Indoor Air Quality Monitor
electronics
Designed with Camp, a Chicago based design studio.

Camp was asked to lead Carrier in developing a visual brand language for their flagship line of consumer facing technology products. The Carrier Air Quality Monitor seeks to represent clean air by referencing air flow, the top surface mimicking a breeze passing through fabric curtains.

prototype
gravity well tray
accessory
This vessel celebrates its contents with the juxtaposition between an enhanced sense of gravity and the illusion of levitation. Simply constructed from a single sheet of aluminum.

Currently seeking manufacturer. Please contact, if interested
VIA
handheld printer
electronics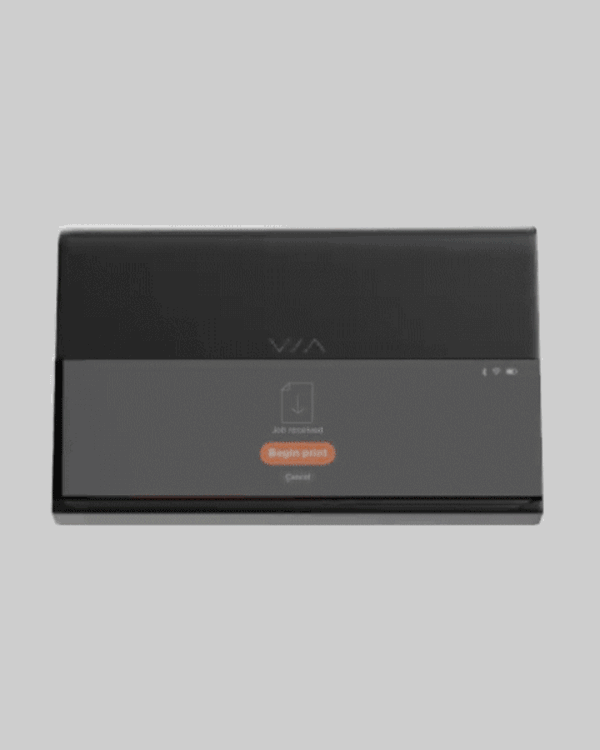 A handheld printer and scanner designed to make occasional printing faster, easier, and more intuitive. Referencing ink squeegees used for traditional printmaking, the ultrawide print head allows the user to print directly on a wide range of flat surfaces, facilitating a variety of applications. The book-like form factor helps VIA fit into the home of the modern user.



Credits:
Jasmine Schubert - UX, Branding
Dylan Willis - Industrial Design, Packaging

2020 Bronze IDEA Awards
2020 Gray Awards